Triple Head - White
Regular price
Sale price
$64.99 NZD
Unit price
per
Sold out
Selected option is out of stock
Selected option is out of stock
Do you have any questions? Visit our FAQs page or Contact us
Description

Looking for a simple solution to brighten up your home or give your plants the perfect lighting they need? Look no further than Triple Head White. With 3 adjustable heads, you'll have all the flexibility you need to make your indoor garden shine.

 

How to set it up

Firstly, decide where you want to put your light and find a suitable place to add the clip such as a bench or shelf. 
Next, position the lights at the desired angle and distance to your indoor plants.
Now, simply plug the light in and watch your plants grow!

 

Settings

1. Timer: set the light to be on for 4, 8, or 12 hours at a time

2. Intensity: 5 different intensity levels to suit different plants

3. Pattern: you can choose to have either 1 or 2 lights on at a time

4. Colour: have either white light or yellow light 

  

Product care

This product is super easy to maintain - just wipe them down with a damp cloth every now and again. Of course, make sure that the plug doesn't get any water on it.

Need a new stylish and modern pot for your plants? check out our range of plant pots here. 

 

Details

Material: Plastic, metal

Size: Length: 550mm, cord length 1.4m

Weight: 250g

 

Looking for a different light? Elevate your indoor garden with our incredible collection of LED grow lights! Explore our options and unlock the full potential of your plants today.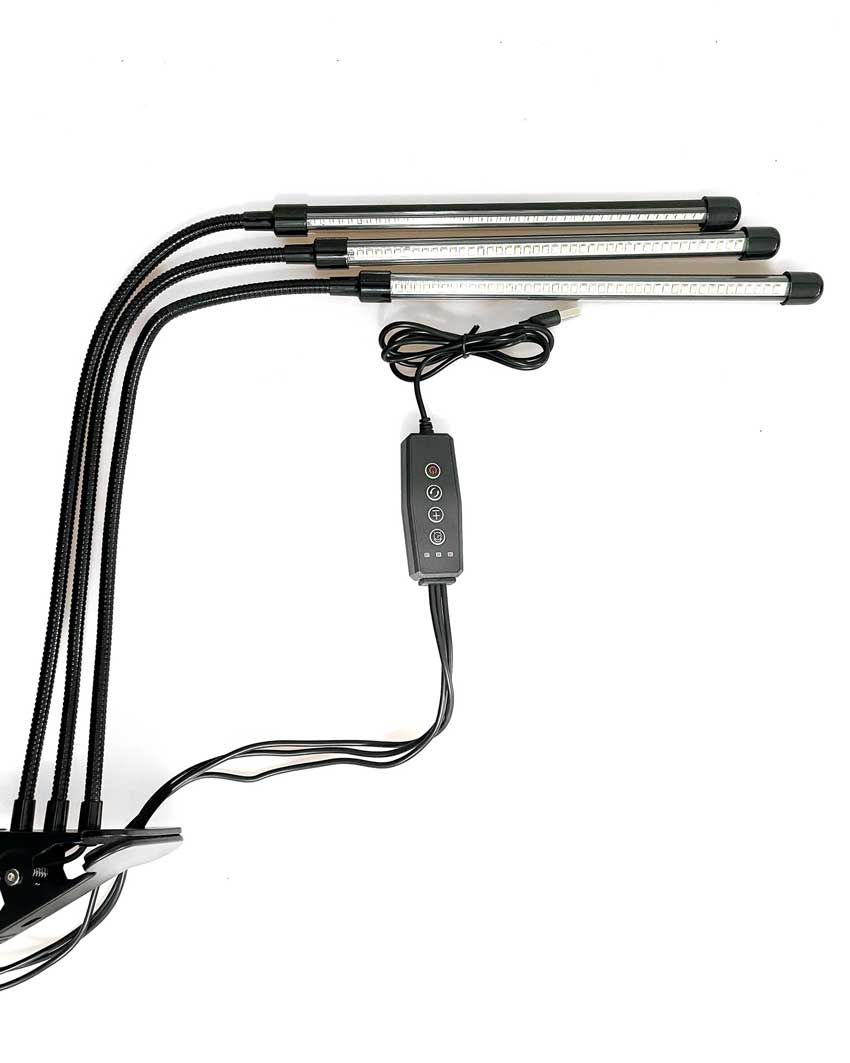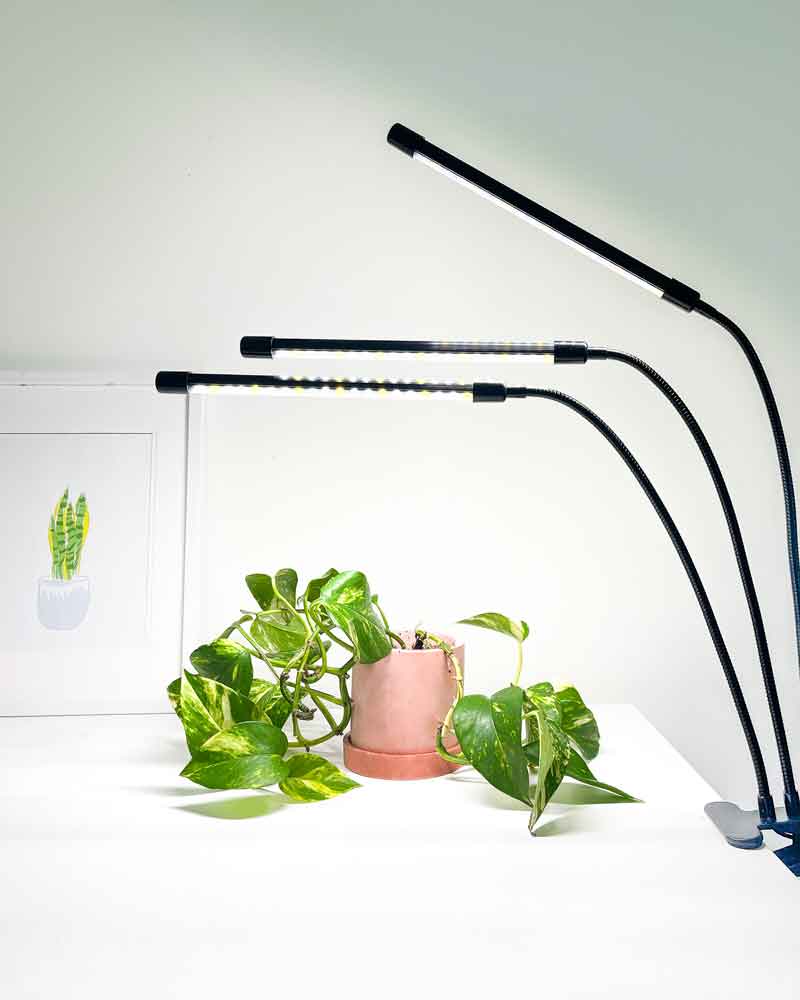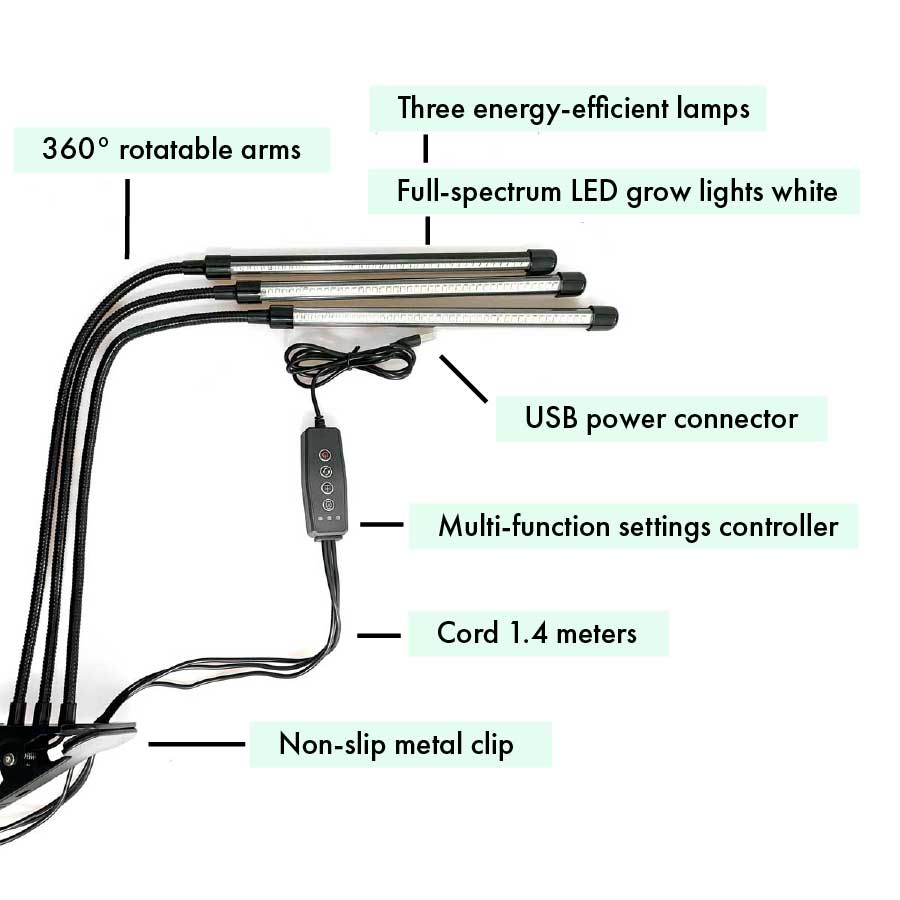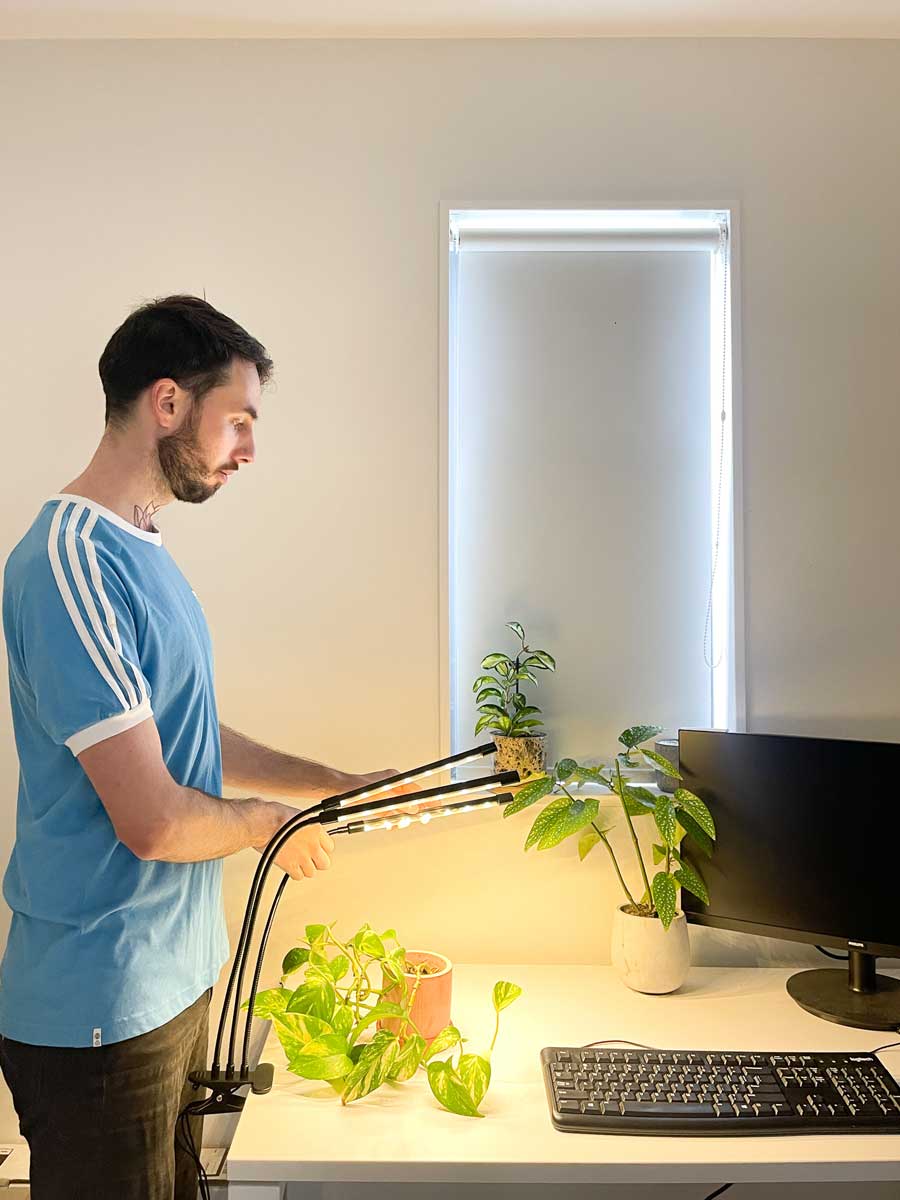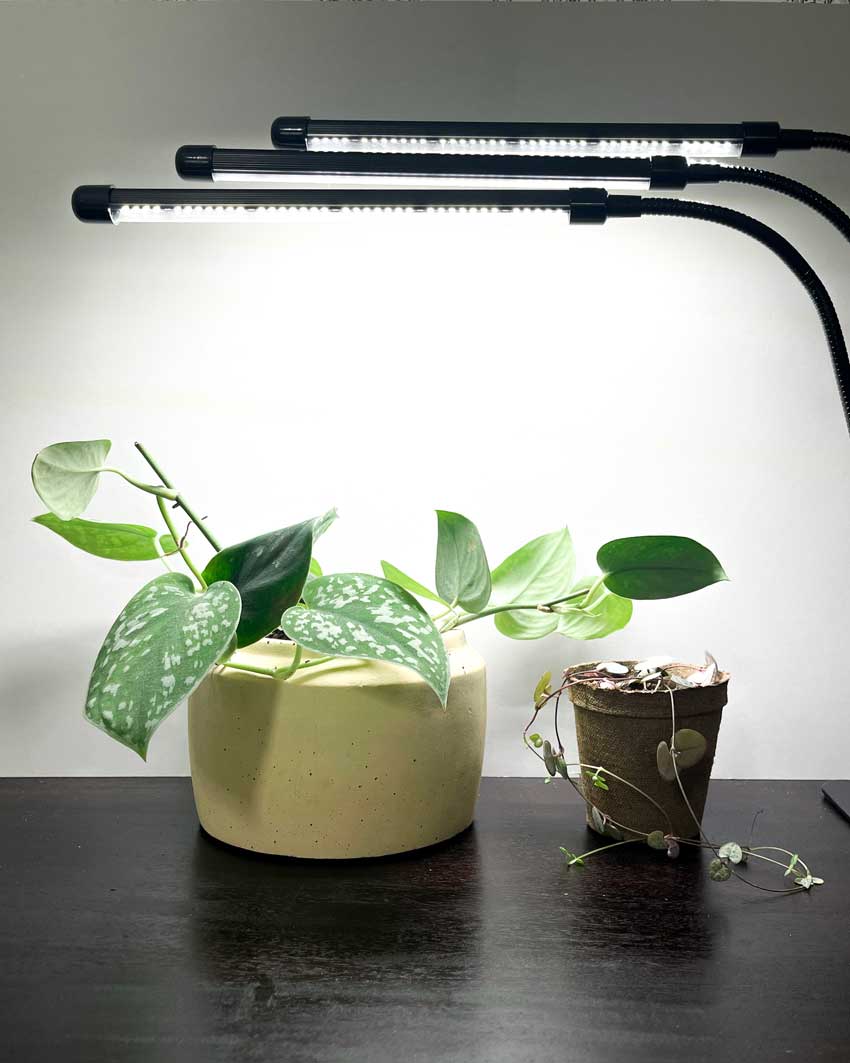 Recommend this product
A great light that is easy to use and doesn't use much power. What more could you ask for.
The Perfect Winter Tool
These LED grow lights are an absolute game-changer for us indoor plant lovers! These lights are top-notch in every way. They seem to be energy-efficient, easy to install, and have become an essential tool in my indoor gardening journey. Highly recommended, especially over Winter.