White Propagation Station
Regular price
Sale price
$34.99 NZD
Unit price
per
Do you have any questions? Visit our FAQs page or Contact us
Description

Expand your plant collection without spending a dime with our white propagation station. As a plant parent, watching a cutting grow into a baby plant is fulfilling and our stations simplify the process for you. Our product features four glass test tubes, each capable of accommodating multiple cuttings.

 

How to set it up

Place the test tubes in the holes of the wooden frame.

Next, fill the jars with water about 3/4 of the way. 
Finally, place you cuttings in the jars, with the bottom of the stems submerged in water. Top up the water as needed. 

 

Which plants can I use for propagation?

There are many plants that are suitable for use for propagation such as golden pothos, snake plant, tradescantia, and many more. 

 

We recommend taking a stem cutting approximately 5-10cm long or alternatively use a leaf cutting. For an extra boost you can dip it in a rooting hormone although this is not necessary. 

 

Propagation can be done year round, however, success rates are highest in Spring and Summer during the warmer months where growth is active. 

 

Product care 

They are super easy to maintain. Just wipe them down with a damp cloth every now and again. If there is a lot of light you might see some green growth on the edges of the glass which can be simply be wiped off as needed. 

 

Details

Material - Wooden frame, metal bar and glass jars

Size - 45mm x 200mm x 165mm

Weight - 200g

 

 Are you looking for another style? Check out our propagation station collection for more colours and styles.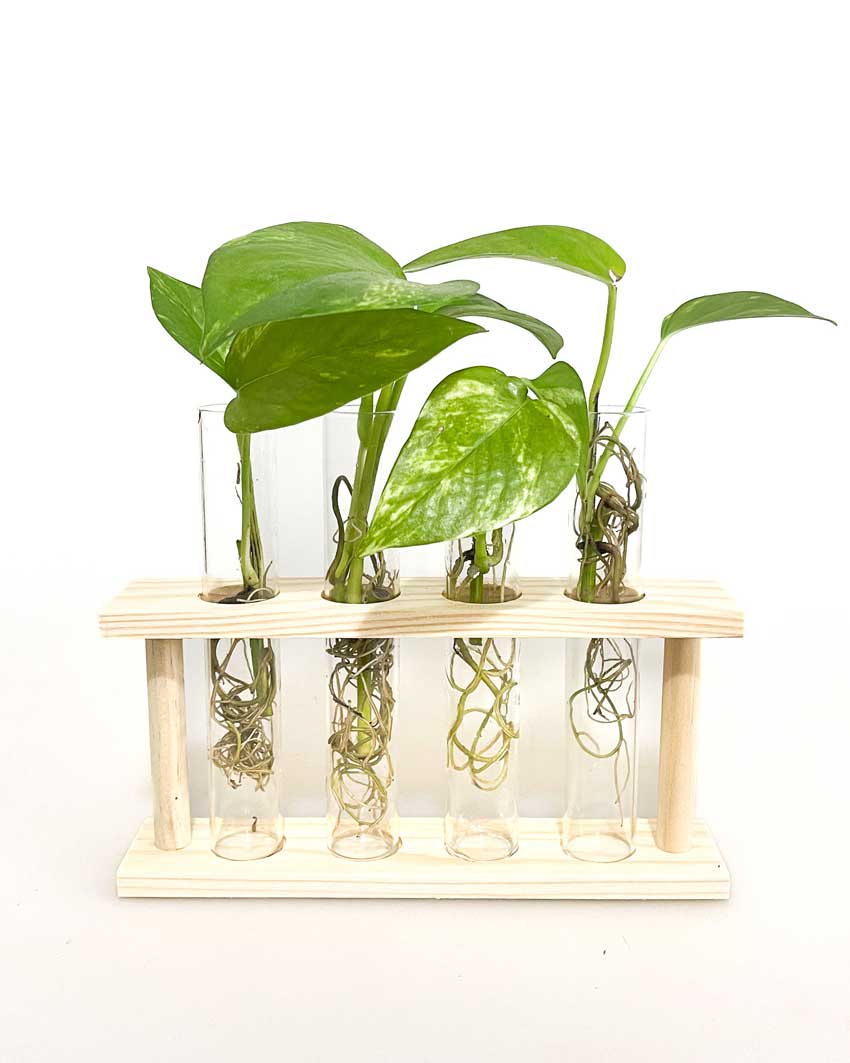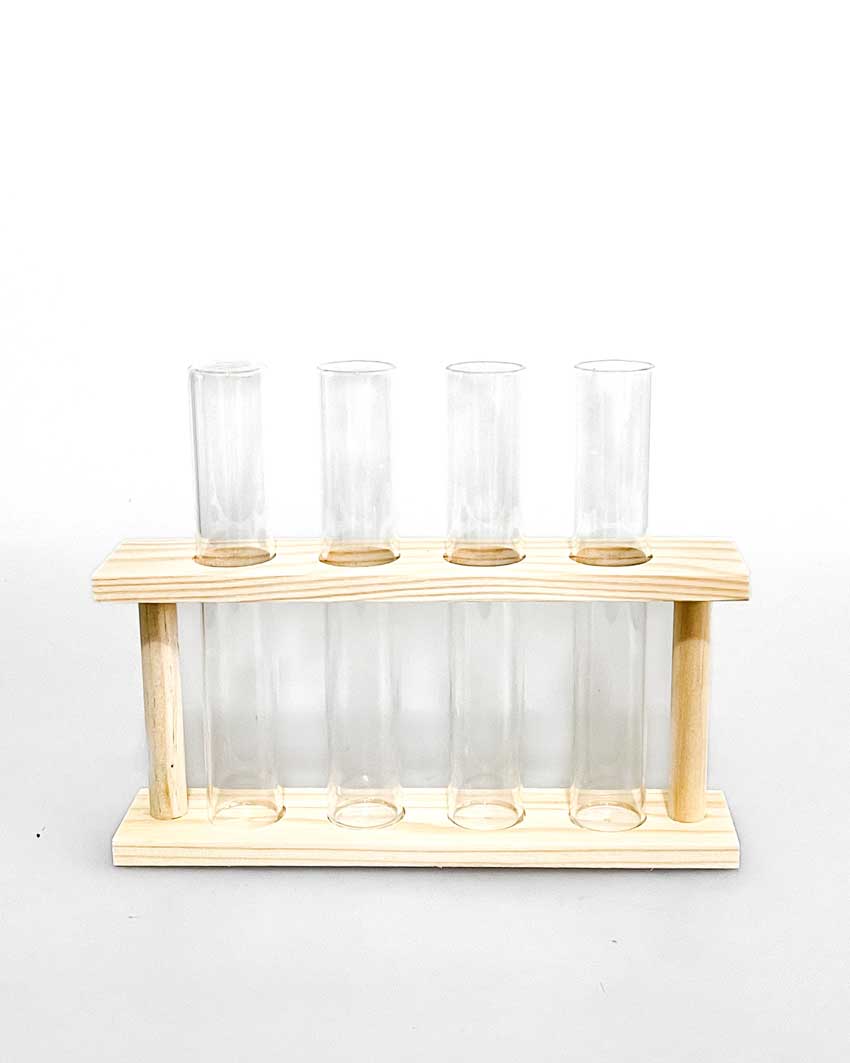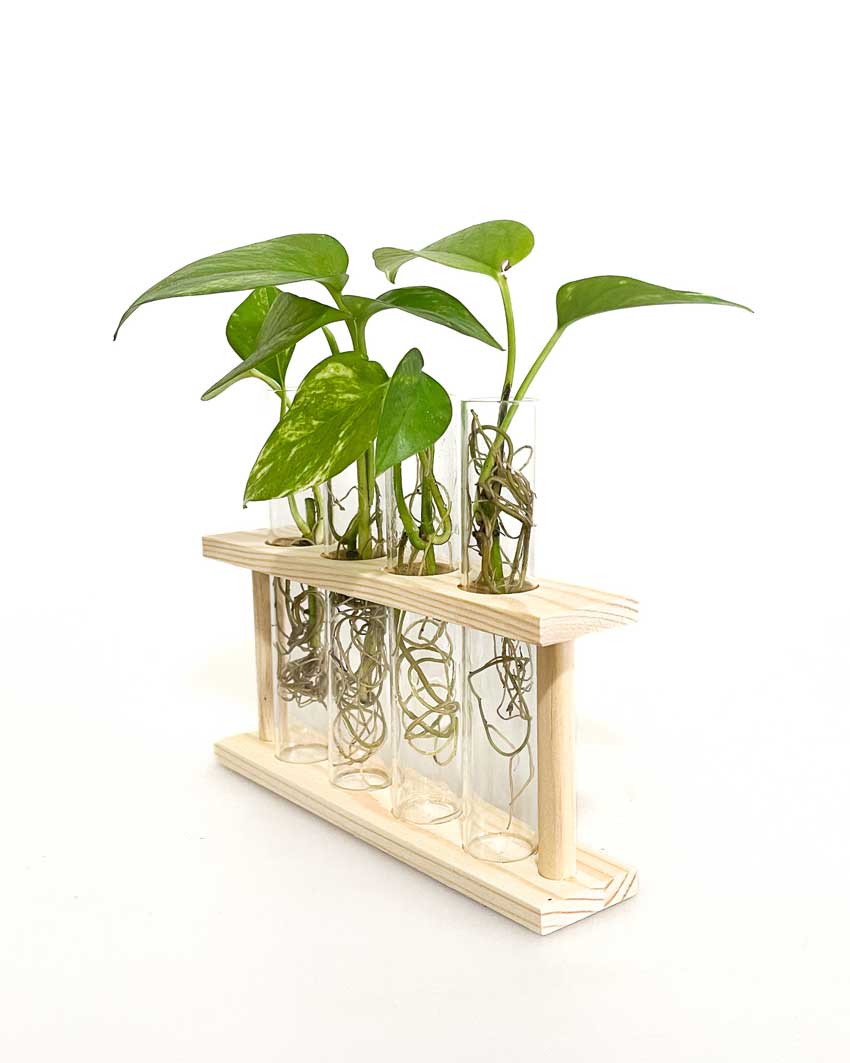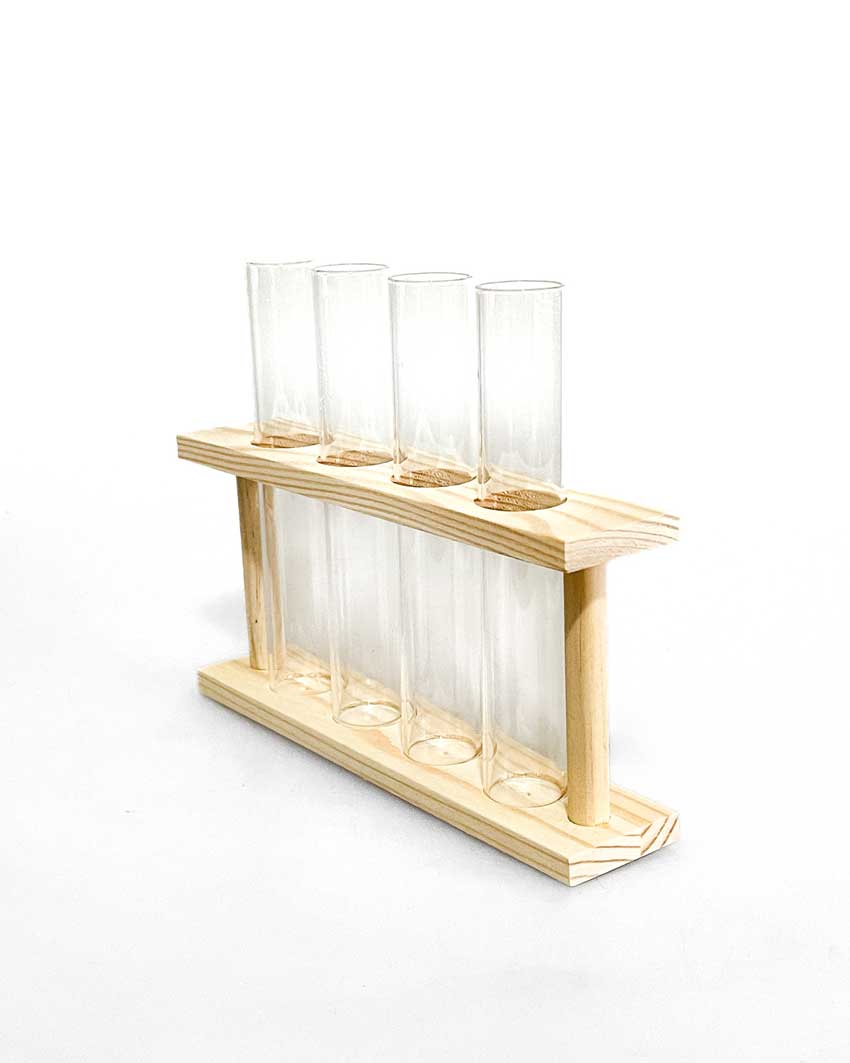 Perfect
Arrived quickly, great packaging, and the product itself works really well. Thanks
Love it
I got a few from The Planted Pot-- they look great. Might get a vase next when I chop my monstera monkey to add some variety. Thank you for the lovely card :)