Propagation Station Quadruple
Regular price
Sale price
$34.99 NZD
Unit price
per
Do you have any questions? Visit our FAQs page or Contact us
Description

Multiply your plant collection for free by using our range of water prop stations. One of the most satisfying things for a plant parent is to grow a baby plant from a cutting and our stations make that just one step easier for you. This product has four glass test tubes which can each hold multiple cuttings. 

 

How to set it up

Place the test tubes in the holes of the wooden frame.

Next, fill the jars with water about 3/4 of the way. 
Finally, place you cuttings in the jars, with the bottom of the stems submerged in water. Top up the water as needed. 

 

Which plants can I use for propagation?

There are many indoor plants that are suitable for use for propagation such as golden pothos, snake plant, tradescantia, and many more. 

 

We recommend taking a stem cutting approximately 5-10cm long or alternatively use a leaf cutting. For an extra boost you can dip it in a rooting hormone although this is not necessary. 

 

Propagation can be done year round, however, success rates are highest in Spring and Summer during the warmer months where growth is active. 

 

Product care 

They are super easy to maintain. Just wipe them down with a damp cloth every now and again. If there is a lot of light you might see some green growth on the edges of the glass which can be simply be wiped off as needed. 

 

Details

Material - Wooden frame and glass jars

Size - 45mm x 200mm x 165mm

Weight - 200g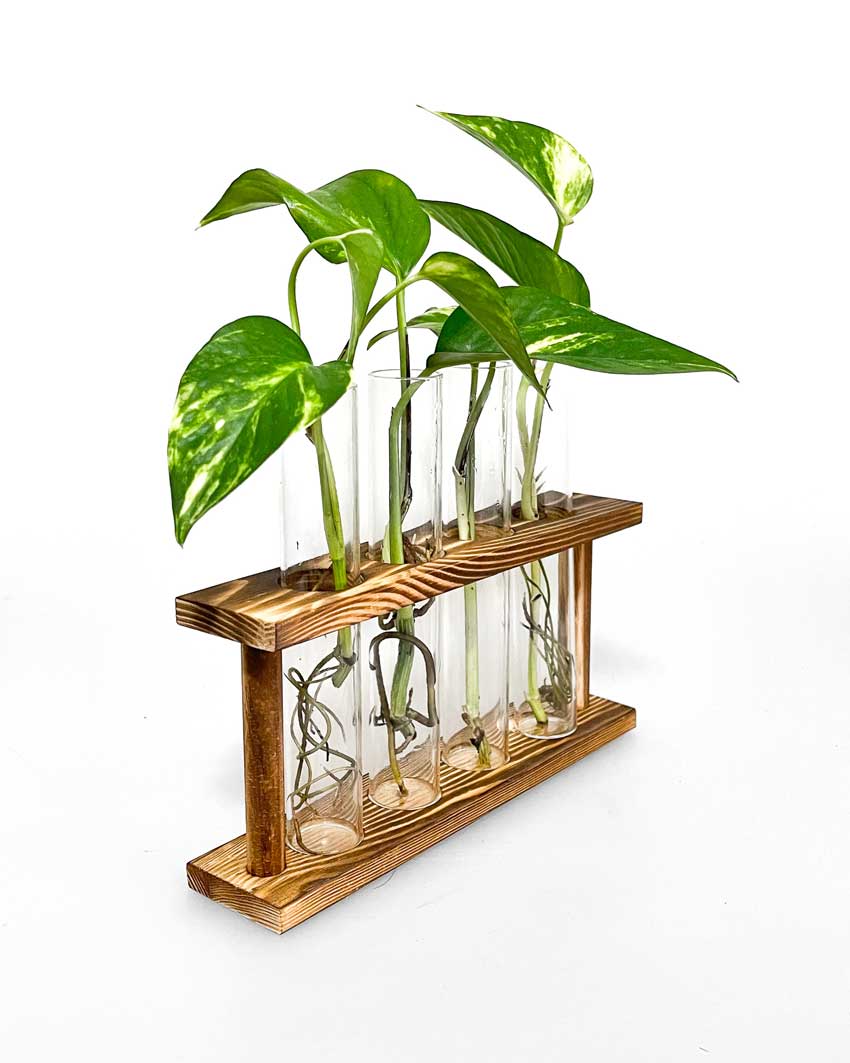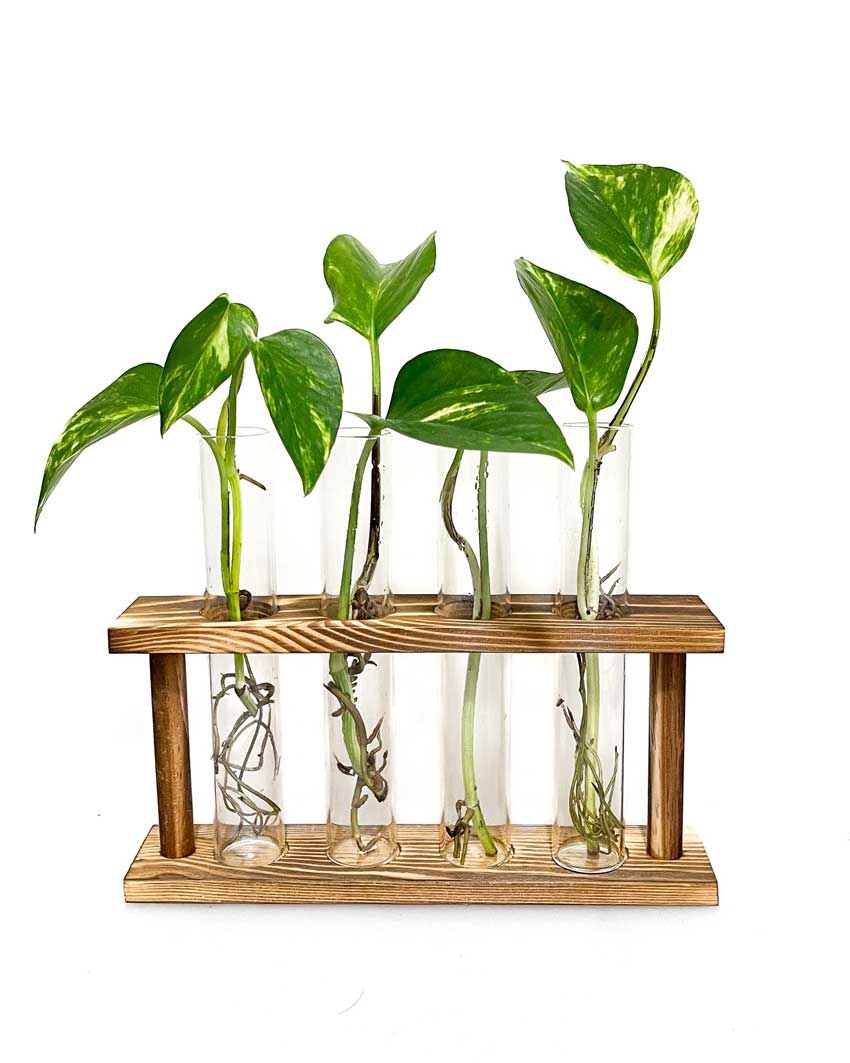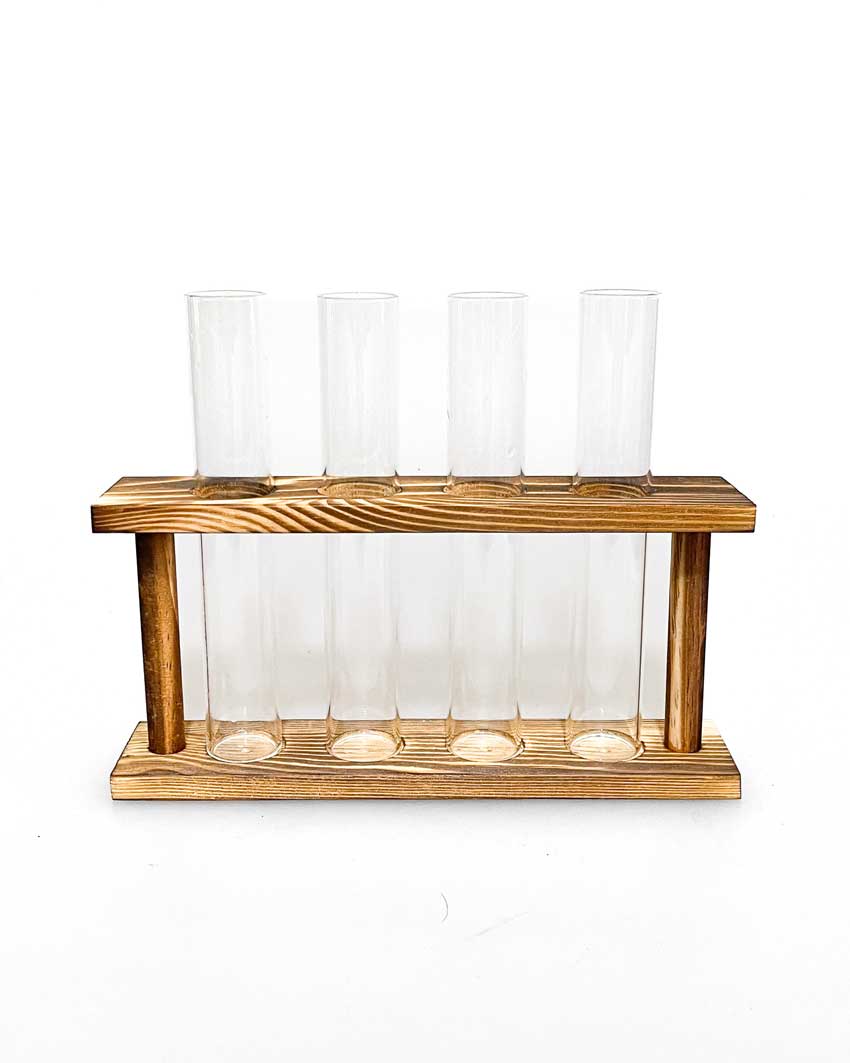 Nice gift.
Arrived well packaged and I am sure my husband will like it for Father's day.
Cool and practical prop station
The best thing about this propagation station is the fact that you can fit so many cuttings at once. I like propagating many different types of plants at once so this is perfect.
Finally found the one I wanted.
I had been looking for a new propagation station for a while and this one ticks all the boxes. With four spacious glass vases, I can easily propagate multiple cuttings or plants at once. The removable wooden stand design is a handy feature for cleaning and rearranging. The packaging was top-notch, ensuring the safe arrival of the product. If you're into plant propagation, I highly recommend this station for its functionality and style. It's been a fantastic addition to my plant care routine!