Double Head Grow Lights - White
Regular price
Sale price
$59.99 NZD
Unit price
per
Do you have any questions? Visit our FAQs page or Contact us
Description

Experience the power of our Double Head Lights White Colour grow lights! Whether you need to brighten up your space or give your plants a boost, our energy-efficient lights with 2 adjustable heads have got you covered. Shop now and transform your indoor garden today!

 

How to set it up

Firstly, decide where you want to put the light and find a suitable place to add the clip such as a bench or shelf. 
Next, position the lights at the desired angle and distance to your indoor plants.
Now, simply plug the light in and watch your plants grow!

 

Are there different settings?

Yes absolutely, all our Grow Lights have multiple different settings to suit all your different needs. 

1. Timer: set the light to be on for 4, 8, or 12 hours at a time

2. Intensity: 5 different intensity levels to suit different plants

3. Pattern: you can choose to have either 1 or 2 lights on at a time

4. Colour: white light or yellow light 

  

Product care 

Our Grow Lights are super easy to maintain - just wipe them down with a damp cloth every now and again. Of course, make sure that the plug doesn't get any water on it.

 

Details

Material: Plastic, metal

Size: length: 550mm, cord length 1.4m

Weight: 250g

 

Looking for a different light? Take your indoor garden to the next level with our amazing collection of LED grow lights! Find the perfect lighting solution for your plants and unleash their full potential. Shop now and brighten up your space in no time!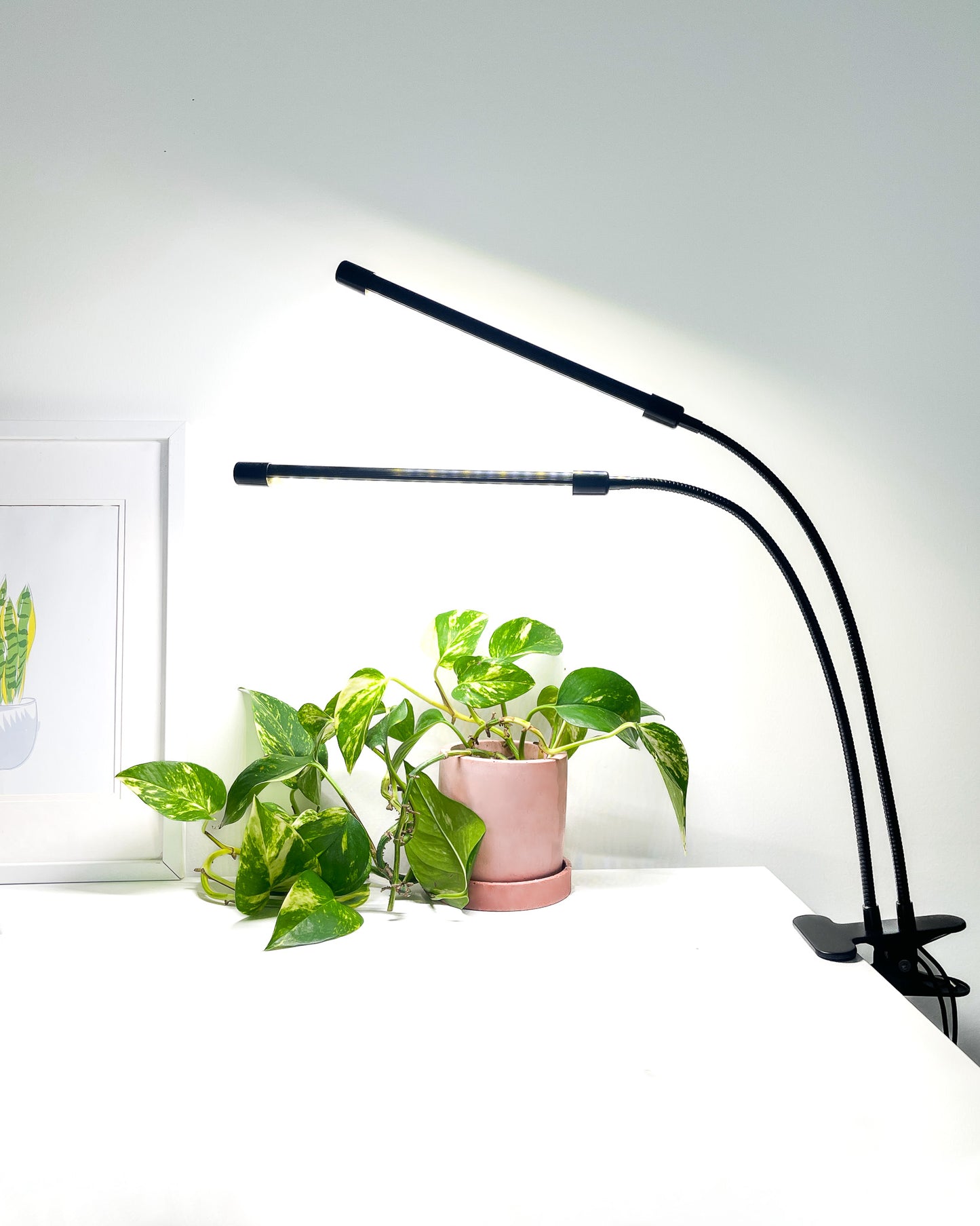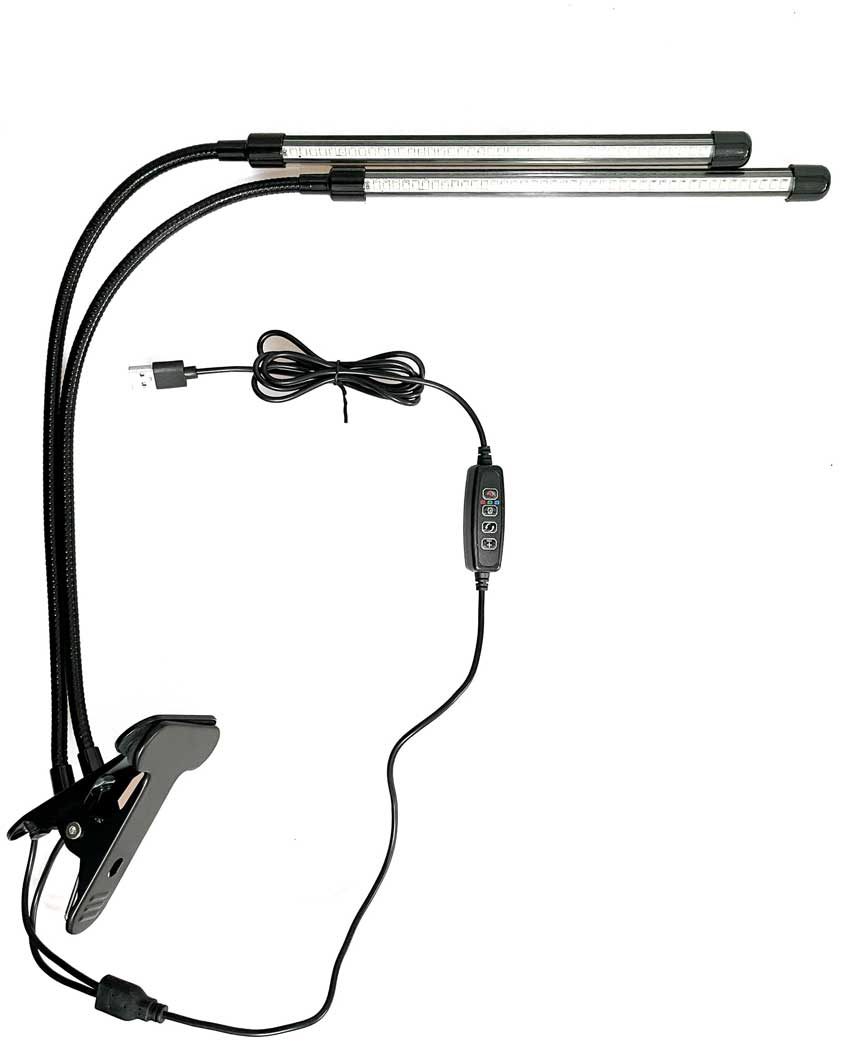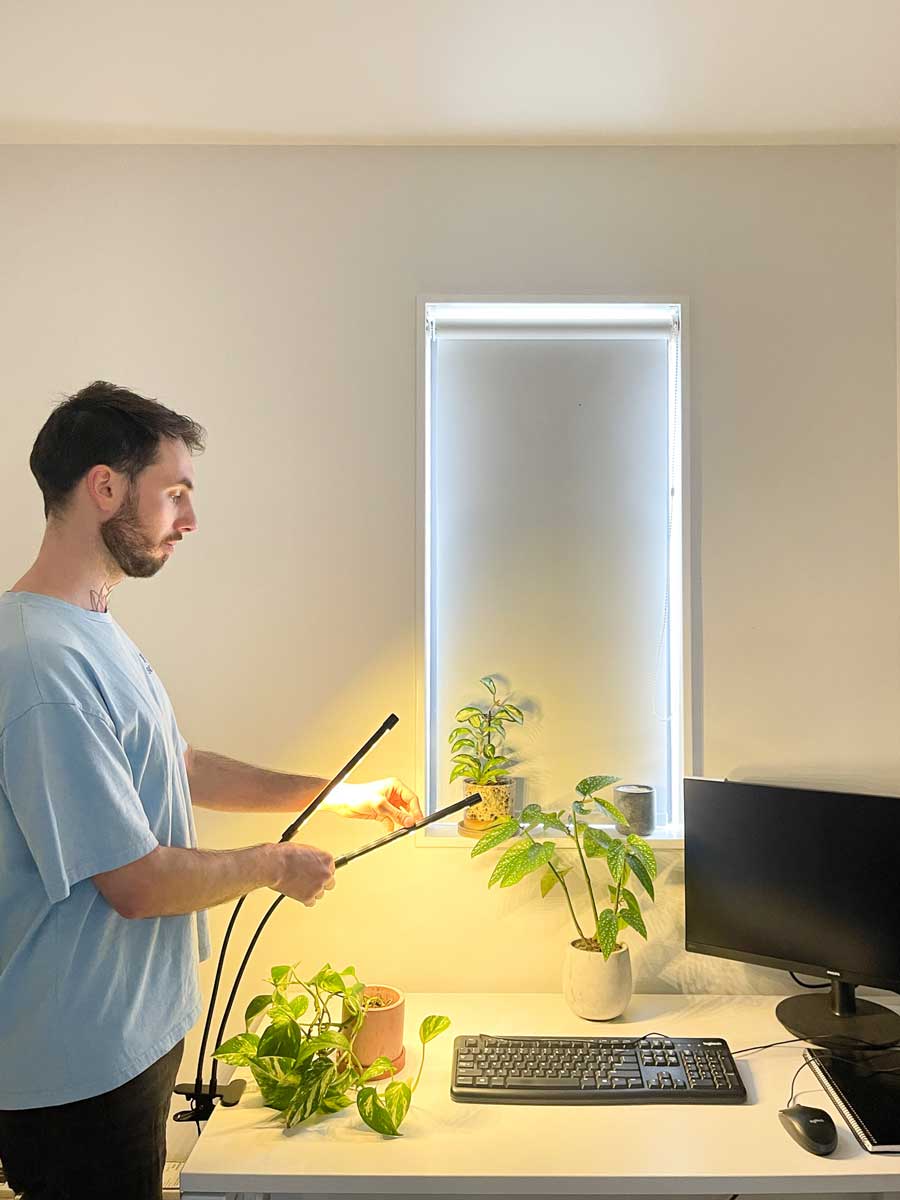 Awesome grow lamp + customer service
Super happy with my most recent purchase!!
Very happy with shipping and service. Thank you!
Happy Philodendrons
I'm currently using this light for my philodendron plants and it works a treat. I like that there are a lot of different settings to play around with so you can customise to your specific needs. Would definitely recommend.
My plants are sorted for Winter
I ordered these lights for my pothos plants over Winter to provide some extra light. They are easy to set up and have a range of different settings. The packaging was really cute too. While this LED grow light was slightly pricier than I had expected, its performance and features justify the investment. The long lifespan of the lights and exceptional customer support adds to the overall value of this product.